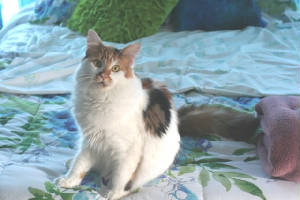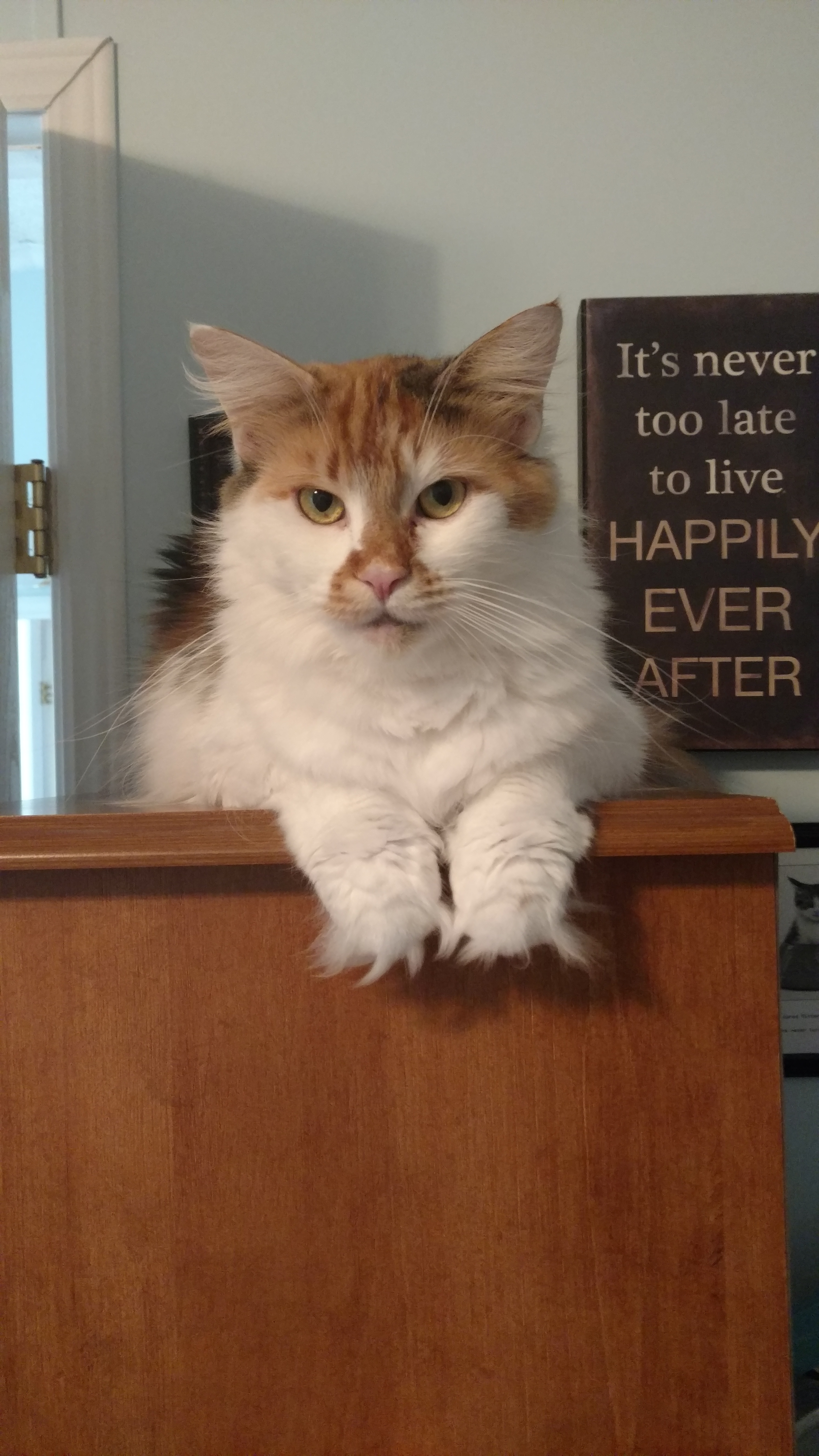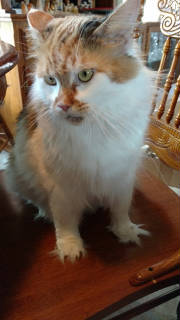 Here is our lovely girl from Alexis Mitchell of
Syracoon Maine Coon cats.
Her name is Syracoon Pick Up The Pieces,
and she is a brown patched tabby and white
with the fuzziest toes ever!
We call her Gypsy and she is a wonderful
mother with a sweet and gentle personality.
We are blessed to have Gypsy as our SuperMom